Welcome to Caboolture SEO!

Hi, I'm Dan Sheehan owner of SEOCaboolture.com, the best Internet Marketing Agency in Caboolture and surrounding areas according to the Google Search Engines and our happy clients.
We rank our own websites and our clients websites #1 on Google for 100's of the hottest search terms that get 1000's searches per month and we can help you DOMINATE your competition. Give me a call on 0434 002 708 to get started. (leave a message if I'm on the phone and I'll call you straight back).
If your business is in the Caboolture, Morayfield or Burpengary areas SEO services are vital to help your business be found on the internet and in-turn grow and increase profits. SEO has been heavily used by large businesses for many years now, but is now an essential part of online advertising for all small businesses. Gone are the days where you can rely on the yellow pages to get new customers, online and search engine optimisation is the key marketing strategy of the future.
Many of our clients have redirected their Yellow Pages budgets and Newspaper advertising budgets into online marketing and SEO with great results, often for a fraction of the cost.
Get a quick Website Audit Report!
Paste your website address below and click 'Analyze' to get a complimentary full website report including actionable suggestions for improvements.
Real SEO Results
We believe in results, check out who Google says is the #1 SEO Company in Caboolture. If you search Google for "SEO Caboolture" here's what comes up: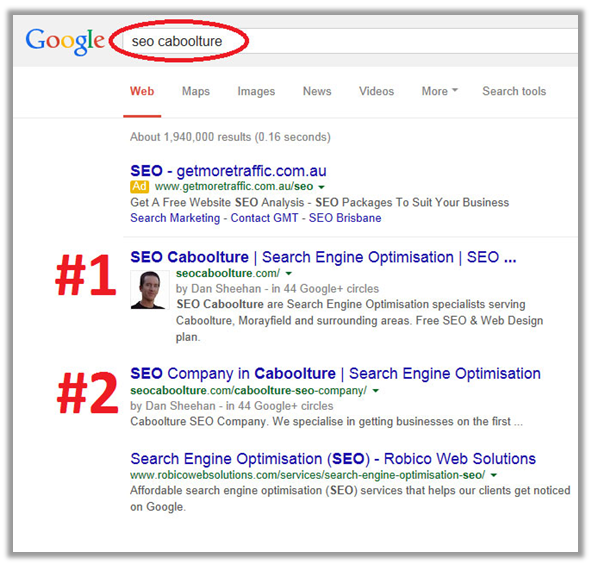 Pick up the phone and call me on 0434 002 708
to lock in your free website review and SEO plan.
SEO Services for Caboolture & Morayfield